AOX Water Dispenser for Corporate Rental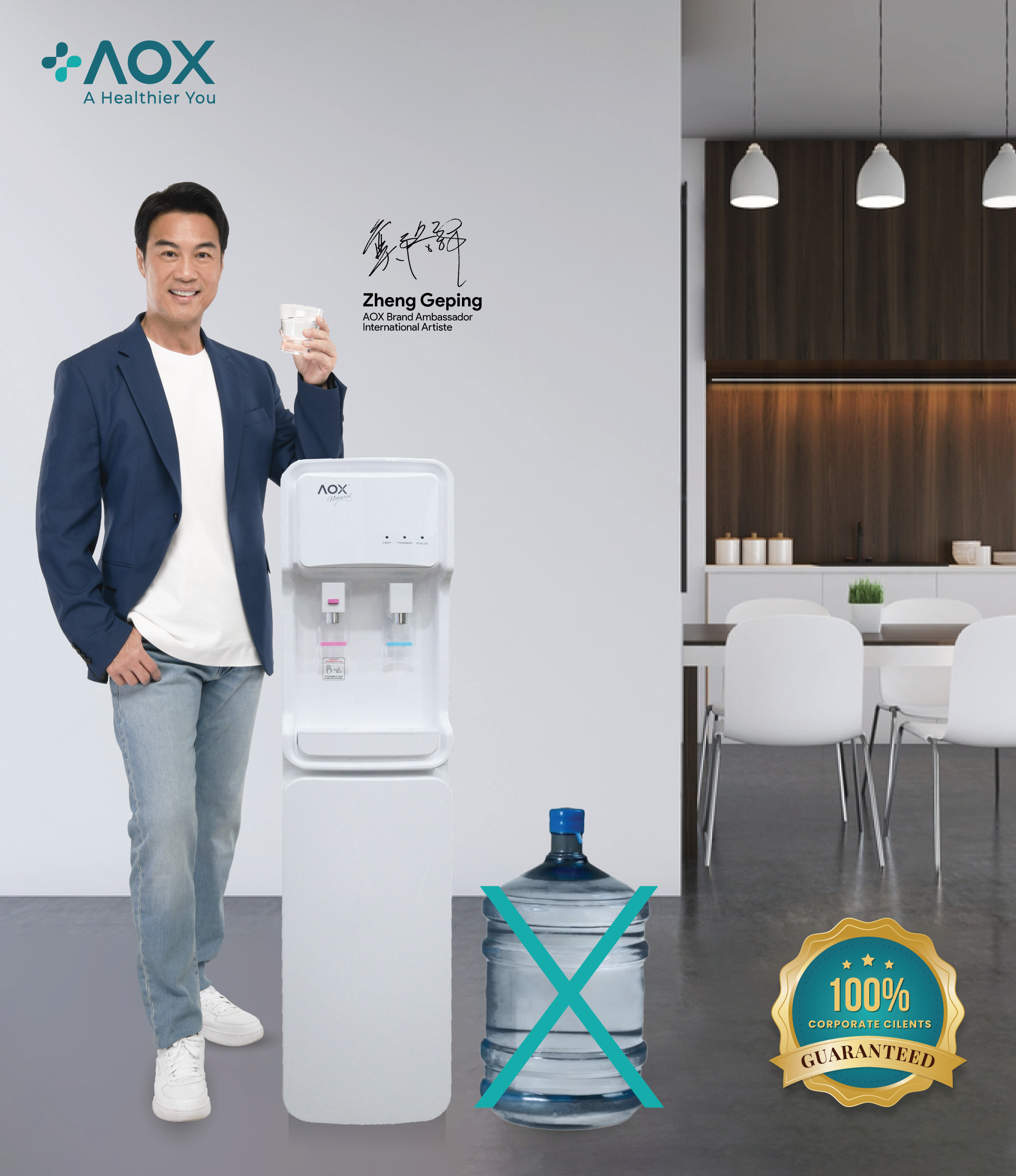 100% Corporate Clients Endorse & Recommend AOX​
From An Independent 2023 Market Study​
FREE 2 Months Rental​


with AOX Corporate Rental Plan
Tired of carrying heavy water barrels every time you need to refill?
Running out of space to keep the used and new barrels?
Switch to AOX for your office water needs!
Fastest turnaround time for servicing in the industry.
✔ 3 working days servicing guarantee
✔ 95% of issues are resolved within 24 hours

Features of AOX for Office Use:
✔ Durable counter top and floor-standing dispensers
✔ Dispensers are user-friendly and hassle-free
✔ Enjoy convenient hot and cold antioxidant alkaline water
✔ Elegant and stylish-looking. Perfect for offices, F&B, hotels, gyms, and more!

Why switch to AOX?
✔ Drinking antioxidant alkaline water boosts immunity.
✔ Save manpower hours wasted on storing and refilling water barrels
✔ Save precious storage space
Be careful which company you choose!
You might need to wait 2-4 weeks to get a non-guaranteed date.
In our recent market study, 100% of corporate clients were satisfied with our service and would recommend AOX to their other corporate contacts. We are confident that you will be satisfied with our products and services.
Call us at

+65 6715 9199

to claim your 2 months FREE
corporate rental for your office!
What Others Say About

 

AOX
"After installing an AOX water dispenser in the office, my colleagues and I noticed that we fell sick much less. We also felt more energetic and healthier! Besides the evident health benefits, it has also been a huge convenience that we no longer have to boil water for hot drinks anymore. AOX is certainly a must-have for any office looking to improve their staff's health.
Borhan Tan
Managing Director, Unisto Pte Ltd
"Having an AOX Antioxidant Alkaline water dispenser in my office has greatly improved the health, work efficiency and productivity of me and my team. We enjoy fuss-free, great tasting water and overall, everyone feels more hydrafted, energized and motivated! Gone are the days where we had to carry heavy water jars, or wait for the water to boil, just for a single cup of tea. Now, hot and cold water is readily available with a single push. AOX's sleek design and innovative green technology resonates very well with my business ehtos. I would highly recommend AOX to every business!
Eddie Loo
Managing Director, Car Times