AOX-3600HS HDST
(Heavy Duty Storage Tank)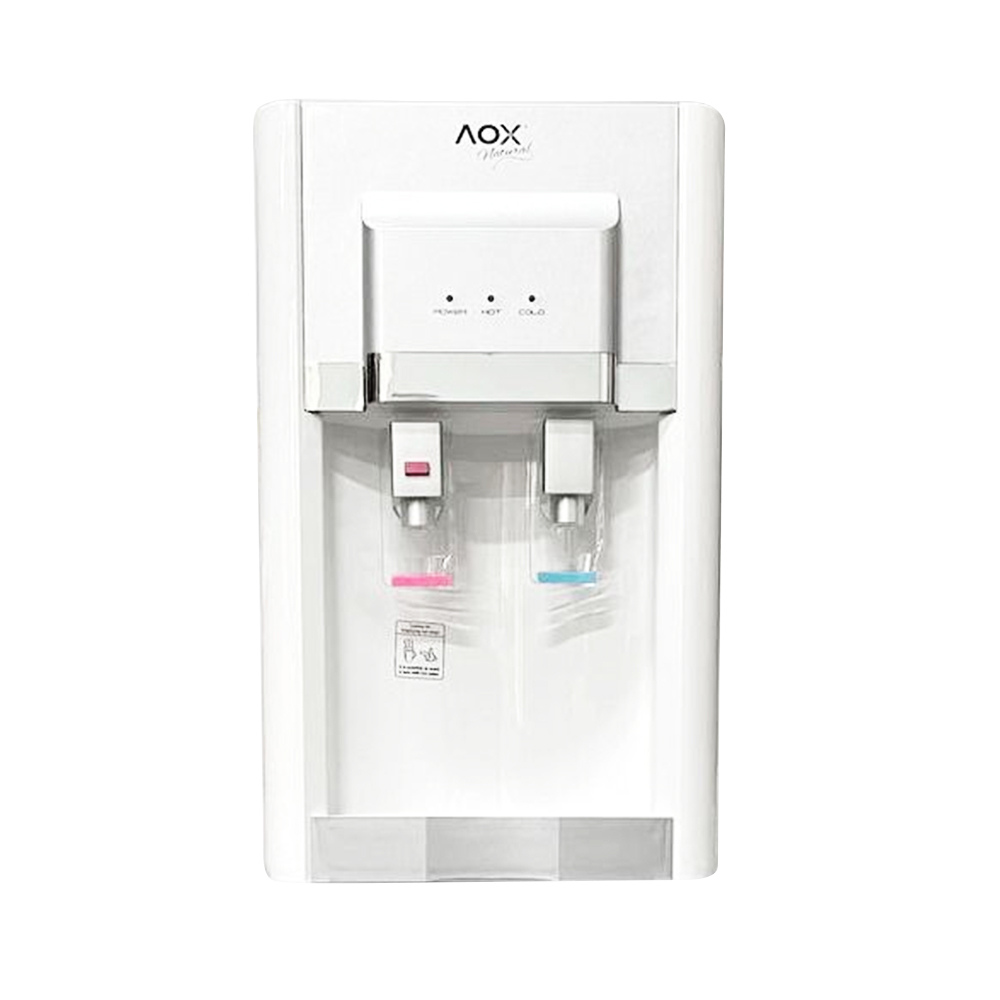 Natural Antioxidant Alkaline Water Dispenser
Ideal for Offices!
Elegantly constructed, glossy finish with tempered glass face, this beauty will complement any office, exclusive member clubs, hotels, F&B outlets, perfectly. With the Heavy-Duty Storage Tank, you will not run out of hot water to make a cup of aromatic coffee!
Table-top model is also ideal for your home. With the instant hot water function, there is no need for a separate hot pot. Say goodbye to a cluttered kitchen top! Iced-cold water is readily available by a push. Convenience at your finger-tips!
Made in Korea
Direct pipe-in – no disruption in dispensing water
No water wastage
No harmful ionizing radiation
No risk of rusty electrode plates
AOX uses 100% natural bio-minerals
Independent lab-tested 99.99% Coliform Bacterial removal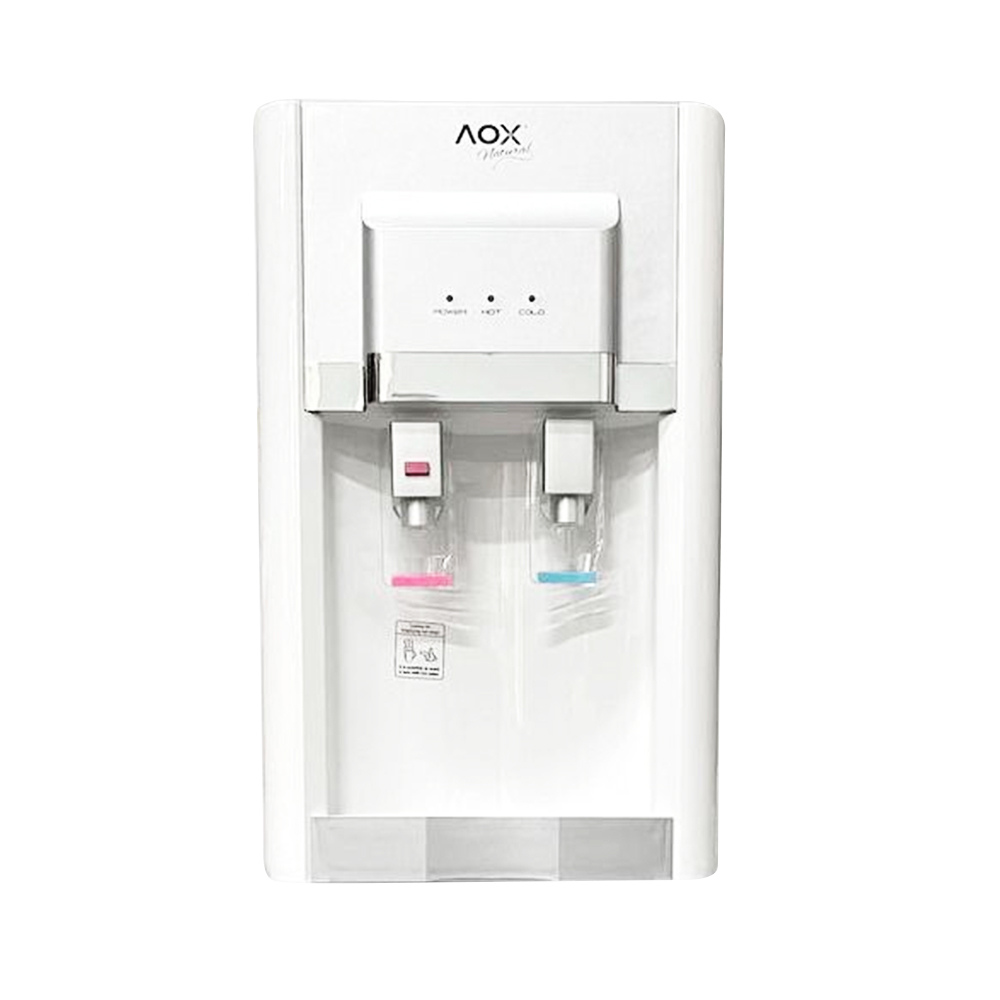 AOX
Patented Filter System
F12-U: 1 Micron Sediment Carbon Block Filter (2-Stage)
Filters sediments such as rust, particles, sand and lead in the water. It removes organic chemical substances such as chlorine, detergent, THM, pigment and carcinogens. Hence, it alone acts like a 2-Stage Sediment/Carbon filter. Foul smell is also eliminated, leaving fresh tasting water for your consumption.
F3-U: AOX Antioxidant Alkaline Minerals Filter (3-Stage)
Makes the water alkaline and antioxidant in nature. It supplies essential minerals such as calcium, potassium, magnesium, sodium and silica to promote healthy cells, bones, joints, organs and skin. Furthermore, it decreases the size of water molecule clusters with abundance of negative ions.
DDMI: Dual Dynamic Microbiological Interception Filter (2-Stage)
DDMI filter was designed to provide you with refreshingly clean and healthy AOX water, even for 3rd world countries with lower quality source water. It is an advanced technology, tested and proven by certified lab in Singapore to remove 99.99% of microscopic bacteria and other contaminants from water, such as heavy metals, flouride, leaving filtered water containing only those minerals desired by the human body.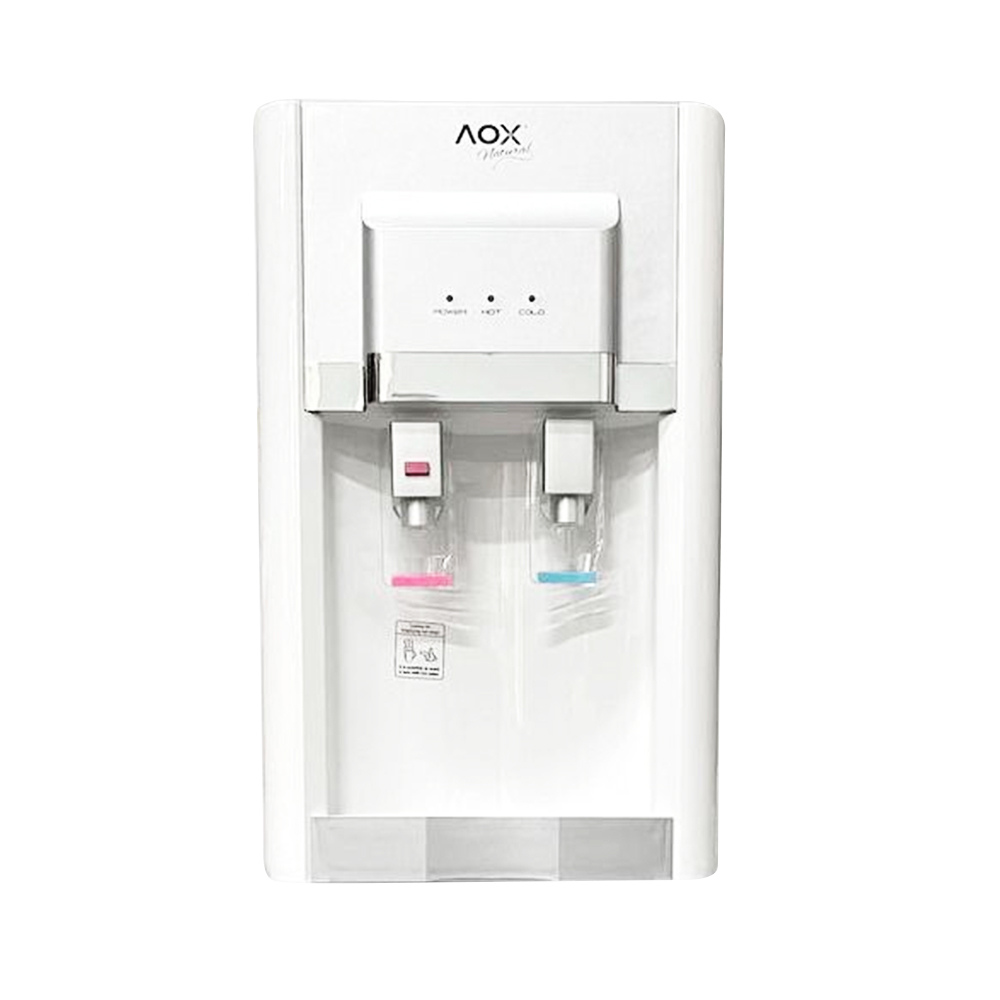 Natural Antioxidant Alkaline Water Dispenser
Ideal for Offices!
World 1st HDST Technology for Heavy Duty Storage Tank Antioxidant Alkaline Water Dispenser
High capacity for uninterrupted flow of hot and cold water, yet amazingly compact.
Child Lock
Safety function for hot water is provided to protect children from burns
Dimension: W31 x D48 x H52cm
Net Weight: 15kg
Gross Weight: 16kg
Power Consumption: Compressor 100W / Heater 500W
Hot: +/-80℃
Cold: +/-10℃
Stainless Steel Hot Tank Capacity: 4L
Stainless Steel Cold Tank Capacity: 6.2L
Optional:
• For offices without water supply, add a Smart Pump, cabinet and water container
• To dispense room temperature water, add an Award-Winning TT Tap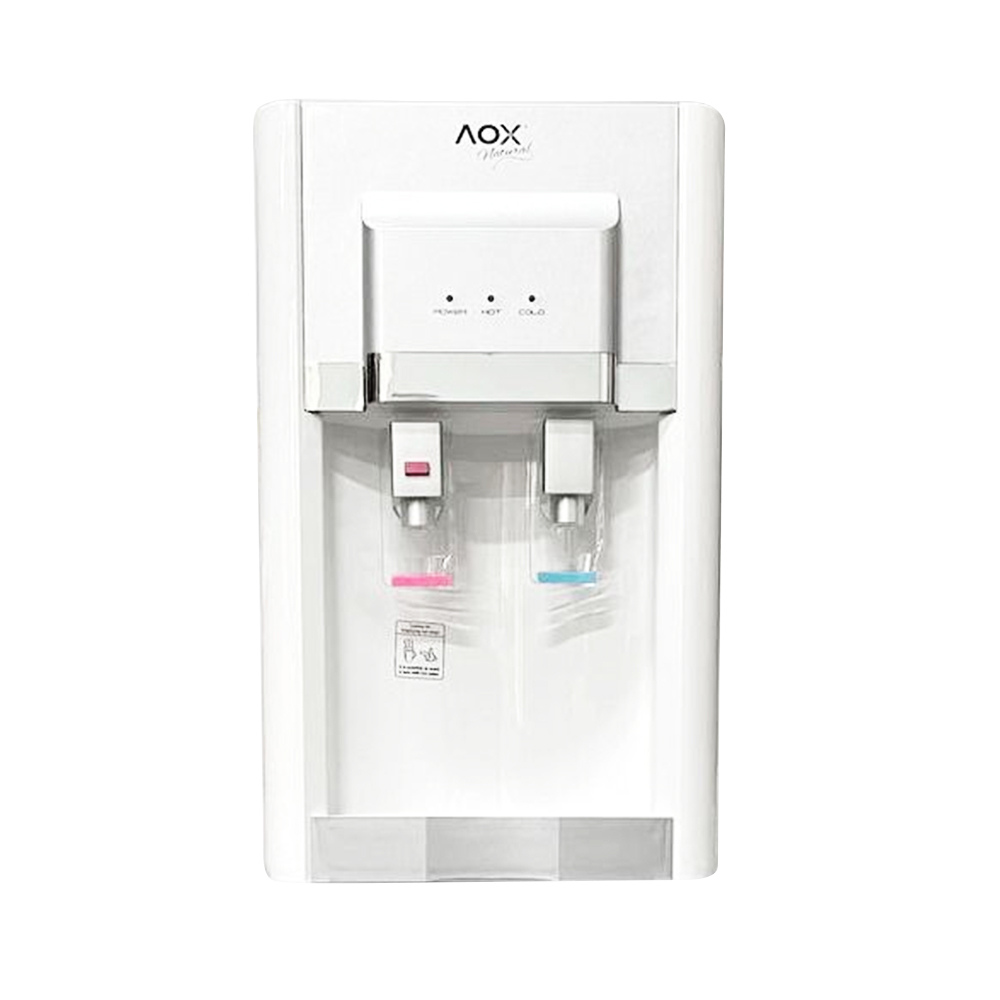 Natural Antioxidant Alkaline Water Dispenser
Ideal for Offices!
To be updated in due course.
Hot & Cold 
Water Dispenser