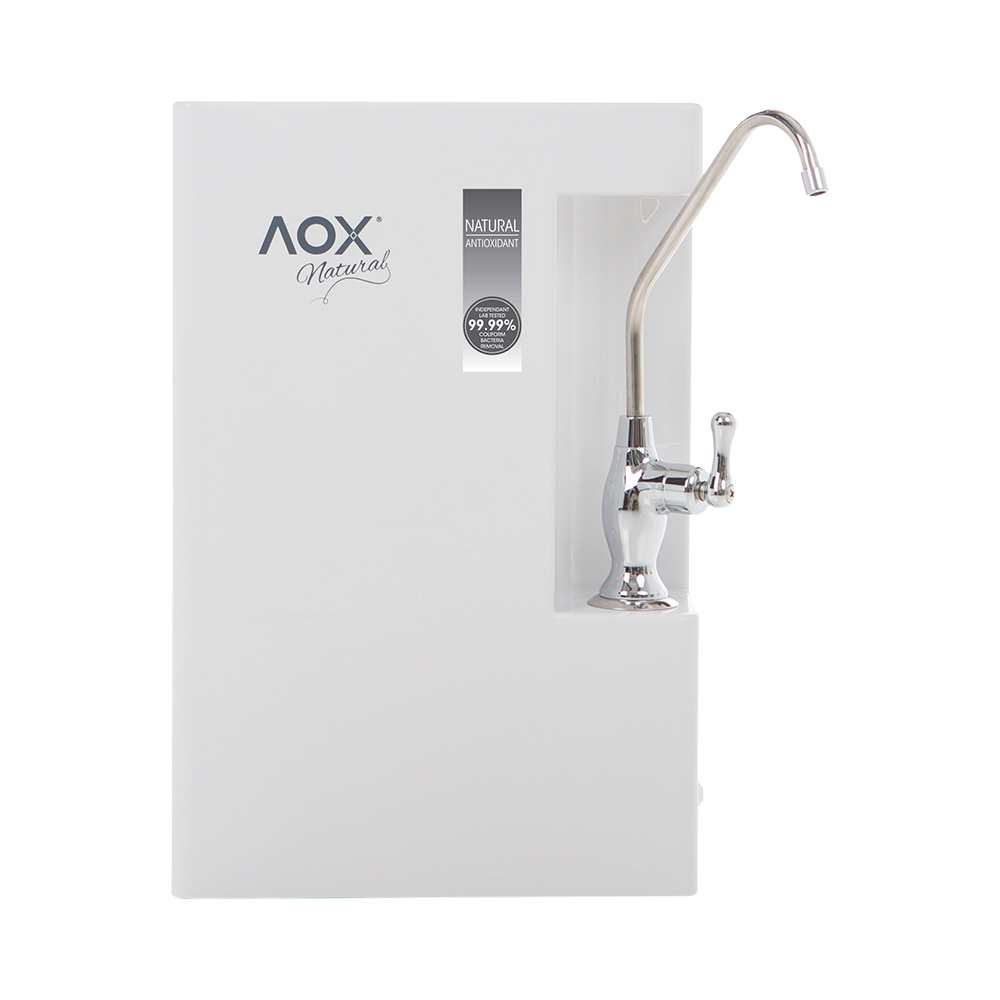 Natural Antioxidant Alkaline Water Dispenser
Room Temperature
A versatile non-electricity model to suit your needs. It can be wall mounted or place on the counter top.
7-Stage filtration process effectively turns ordinary tap water into antioxidant alkaline water, essentially bringing spring water similar to that in longevity villages into your homes.
Direct pipe-in – no disruption in dispensing water
No water wastage
No harmful ionizing radiation
No risk of rusty electrode plates
AOX uses 100% natural bio-minerals
Independent lab-tested 99.99% Coliform Bacterial removal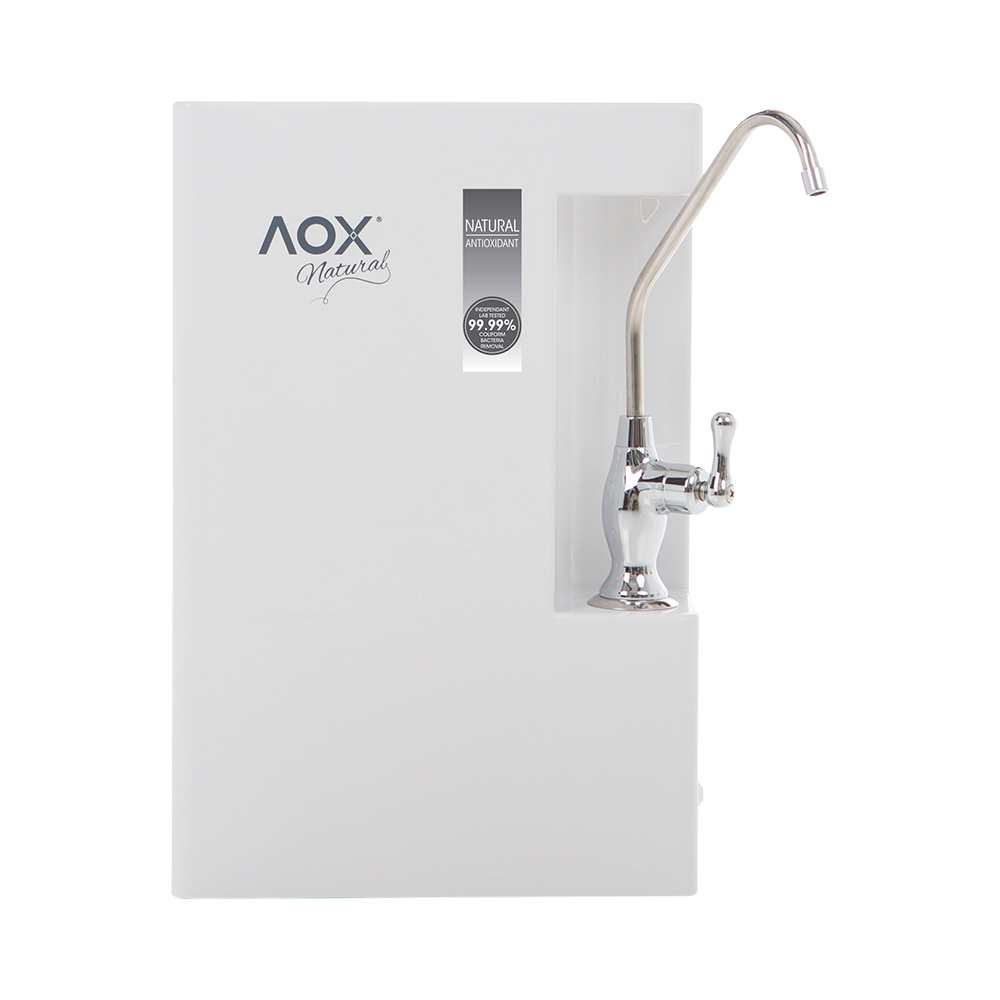 AOX
Patented Filter System
F12-U: 1 Micron Sediment Carbon Block Filter (2-Stage)
Filters sediments such as rust, particles, sand and lead in the water. It removes organic chemical substances such as chlorine, detergent, THM, pigment and carcinogens. Hence, it alone acts like a 2-Stage Sediment/Carbon filter. Foul smell is also eliminated, leaving fresh tasting water for your consumption.
F3-U: AOX Antioxidant Alkaline Minerals Filter (3-Stage)
Makes the water alkaline and antioxidant in nature. It supplies essential minerals such as calcium, potassium, magnesium, sodium and silica to promote healthy cells, bones, joints, organs and skin. Furthermore, it decreases the size of water molecule clusters with abundance of negative ions.
DDMI: Dual Dynamic Microbiological Interception Filter (2-Stage)
DDMI filter was designed to provide you with refreshingly clean and healthy AOX water, even for 3rd world countries with lower quality source water. It is an advanced technology, tested and proven by certified lab in Singapore to remove 99.99% of microscopic bacteria and other contaminants from water, such as heavy metals, flouride, leaving filtered water containing only those minerals desired by the human body.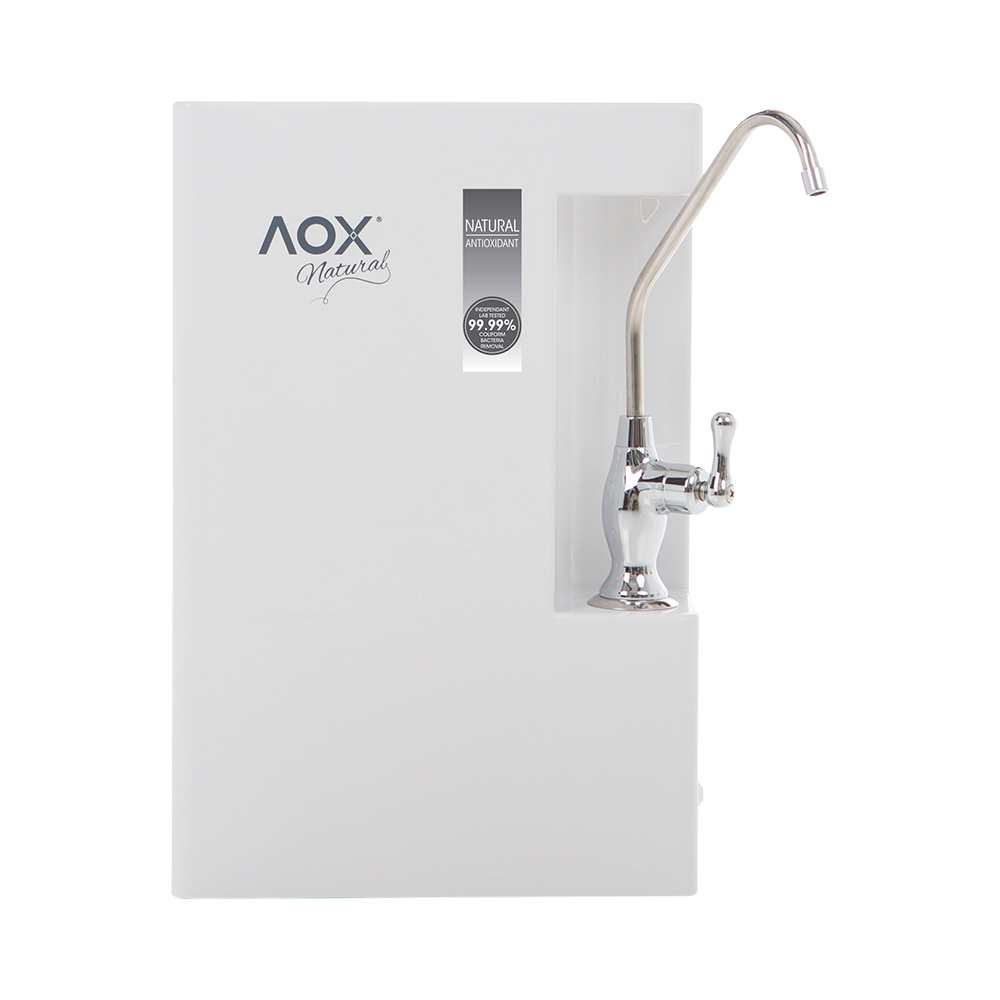 Natural Antioxidant Alkaline Water Dispenser
Room Temperature
Dimension: W28 x D13 x H42cm
Net Weight: 5kg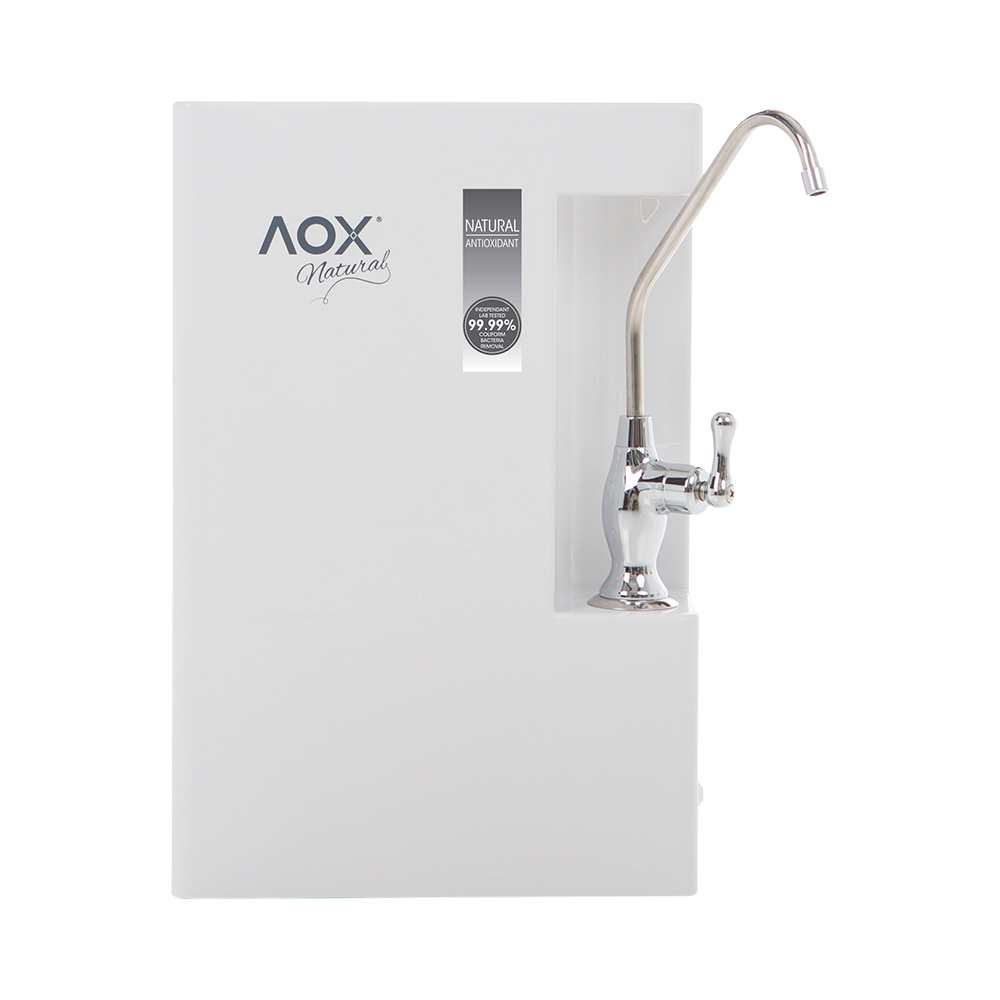 Natural Antioxidant Alkaline Water Dispenser
Room Temperature
This section will be updated in due course.
Non-Electricity
 

Water Dispenser