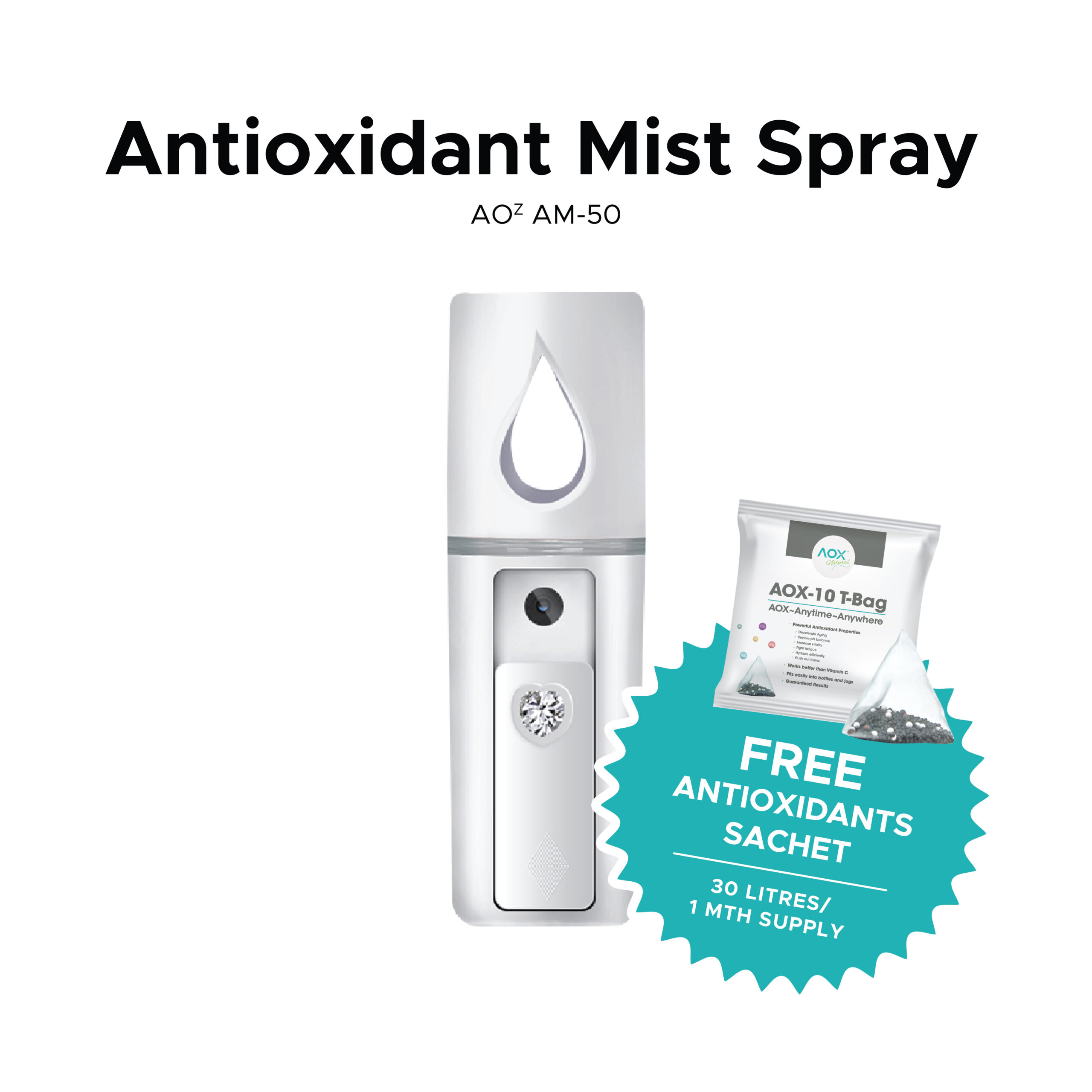 Overview of
 

AM-50
Utilizing cutting edge hi-tech ultrasonic vibration technology, AOX developed a product which transforms AOX water into nanometer particles to enhance their penetration into the basal cell layer of the skin. Increase absorption and the effectiveness of AOX antioxidant water for better hydration and more beautiful skin.
Benefits of 
AM-50
1. To set make-up
a.First application – spray on face, about 5cm away, to moisturise
b. Second application – spray on made-up face, about 12cm away, to set the make-up in place.
2. To freshen up face
Going from place to place in the hot sun can be irritable, sticky and uncomfortable. Especially the face. Just give yourself a quick cool down by spraying the AM-50. Look fresh for your next meeting, interview or date!
3. To fight free radicals
Pair AM-50 with AOX Antioxidant Alkaline Water for a strong defense against the effects of ageing! Apply antioxidant directly onto your skin to keep you looking youthful, fresh and vibrant!
4. To soothe eczema
Nothing is more frustrating than trying to not scratch your itchy skin. Moisturize your eczema skin by using the AM-50. Spray AOX water onto the skin and let the antioxidant water soothe the itch.
5. To cool down car interior
When you park your car in a hot sun, the interior will become hot and unbearable. Whip out your AM-50 and spray the interior of the car for 1-2 mins. The fine mist soaks up the heat and evaporates quickly. Instantly, the interior cools down and you will feel the freshness.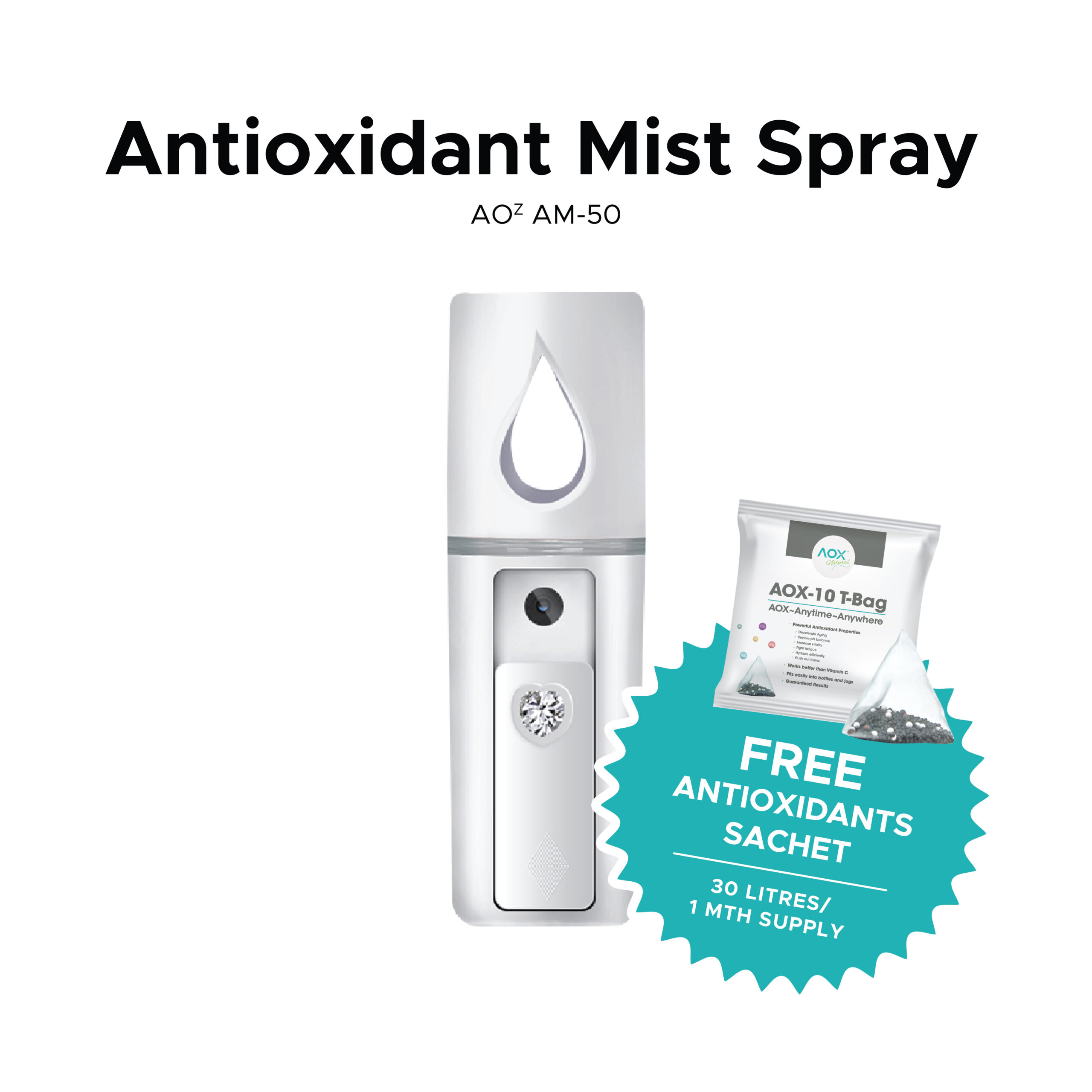 Features of 
AM-50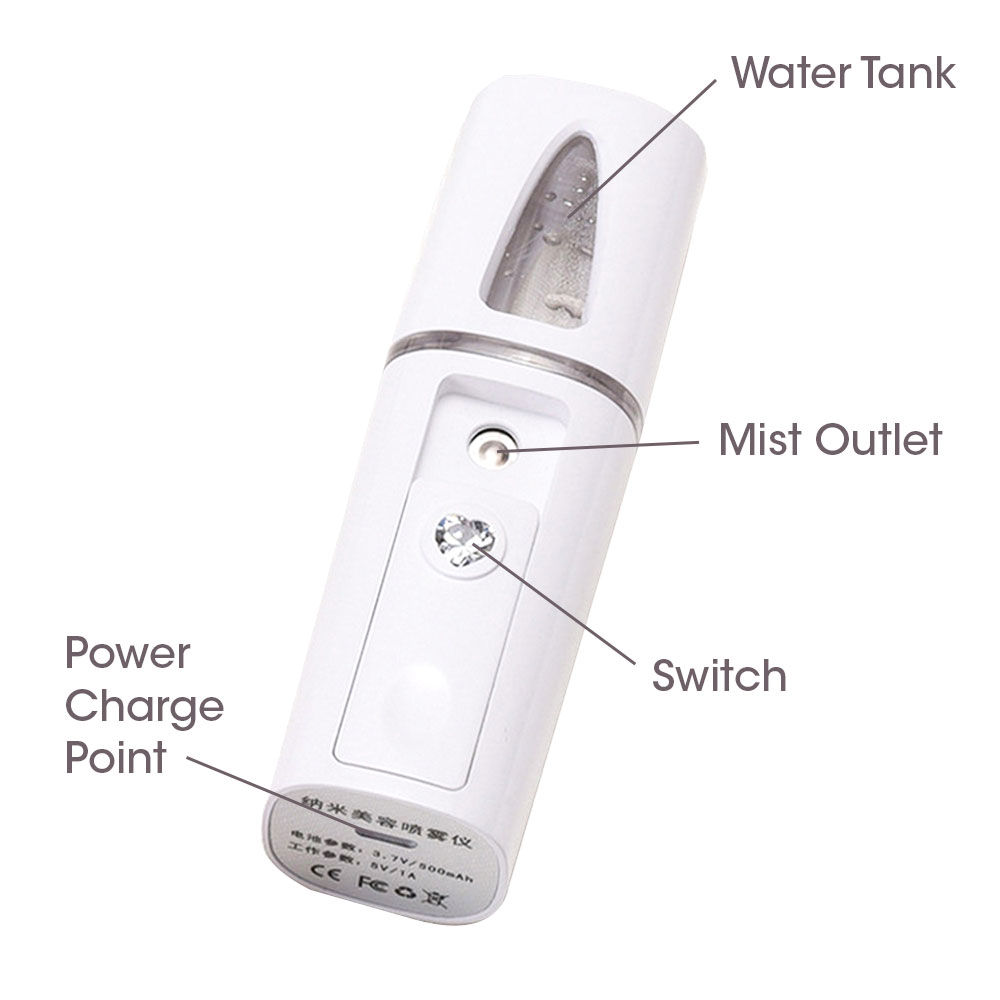 1. Water Tank
Water tank is able to contain 12ml of water
2. Mist Outlet
The spray is activated once the switch is flipped open to expose the mist outlet
3. Power Charge Point
Power charge point is located at the bottom.
4. Switch
One full charge can last up to 50 sprays.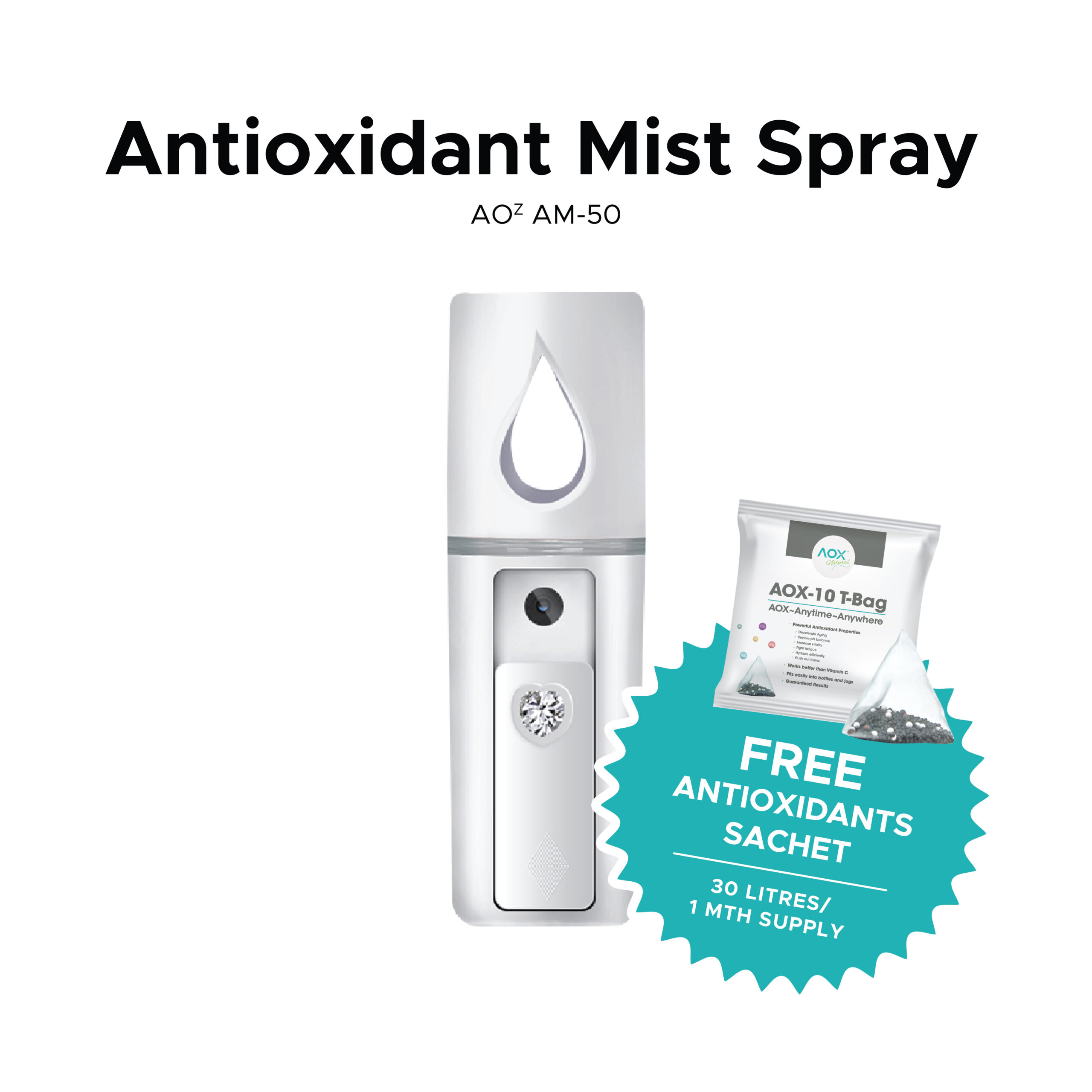 Specifications of 
AM-50
Capacity: 3.8V/550mAH
Power: 1.85W
Frequency: 60s/use
Charge time: 1 hour
Droplet size: 0.3um
Weight: 75g
Size: 10cm x 3cm x 3cm
Hot & Cold
 Water Dispenser