AOX Ambassador
– Sherry Tan
Why Sherry Tan accepted becoming the ambassador for
AOX
Sherry first started out as a customer. After enjoying several health benefits and believing in AOX water, she gladly accepted becoming our ambassador.
Why Sherry Chose
AOX
Sherry already knew about alkaline water from her friends, but she could not find a brand that was as convenient as she hoped. After a lot of research, she discovered AOX and took their blood test. The test showed her blood cells clustered together, and the presence of harmful free radicals. After drinking AOX water, she took the test again and could see that her blood cells were no longer clustered, and the free radicals were eliminated. That's when she decided to go with AOX.
How AOX benefitted
Sherry
After drinking AOX water for a few months, Sherry realised that she felt a lot more energetic, and full of life. She even tried applying AOX water directly on pimples, and found that they healed a lot faster than usual!
What AOX did for her
family
Sherry's children have eczema and when their skin itched, they would scratch until it bled. The doctors recommended steroids, but this would also weaken and thin their skin. After drinking AOX water for a few months, the improvement was very obvious. Her children now experience skin inflammation less often and the itching is no longer severe.
They have also described the taste of AOX water as good and refreshing. As a result, they drink water a lot more often than before. Sherry and her husband noticed that they rarely fall sick, which adds to her peace of mind.
Her brother has sensitive skin and red spots would appear whenever it was inflamed. After drinking AOX water, the red spots stopped surfacing and he no longer has to take prescribed medication.
What Sherry thinks of
AOX
Sherry said "It's like having a source of natural spring water in my own house!". She believes that water is important, and drinking the best quality is highly beneficial.
AOX Ambassador, Sherry Tan's testimonial on benefits of AOX water for her family.
What Doctors Say About
Alkaline Water
Dr. Don Colbert – board-certified and Christian author Dr. Colbert recommends alkaline in his book,
7 Pillars of Health
"I have had countless numbers of patients with painful osteoarthritis on many different medications for arthritis. Many have been pain free within a couple of months after adjusting their urine pH to 7.0 to 7.5 by consuming adequate amounts of alkaline water and alkaline foods. As a result, many are able to go off of their medications."
Dr. Sherry Rogers
"Alkaline water rids the body of acid waste… After carefully evaluating the results of my advice to hundreds of individuals, I'm convinced that toxicity in the form of acidic waste is the primary cause of degenerative disease."
Dr. Ingfreid Hobert MD
"You do not need expensive medicine with all the negative side effects to regain health… Alkaline water has profound long term effects because it alkalizes your body and provides an effective antioxidant."
Dr. Theodore Baroody Author of
Alkalize or Die
"I have administered over 5000 gallons of this water for about every health situation imaginable. I feel that alkaline water can benefit everyone"
Dr. Susan Lark / University lecturer and author of
The Chemistry Of Success, says:
"Drinking four to six glasses of alkaline water a day will help to neutralize over acidity and over time will help to restore your buffering ability. Alkaline water should be used when conditions of over acidity develop, such as cold, flu or bronchitis. Like vitamins C, E and Beta Carotene, alkaline water acts as an antioxidant because of its excess supply of free electrons. This can help the body against the development of heart disease, strokes, immune dysfunctions, and other common ailments."
Dr. Robert O. Young, PhD in his book,
The pH Miracle says it this way:
"Those willing to look again, and with clear eyes, will be rewarded with the secrets to permanent health. We can heal ourselves by changing the environment inside our bodies. Potentially harmful invaders, then, will have nowhere to grow and will become harmless."
About Bacteria Growth By Dr Eddy Bettermann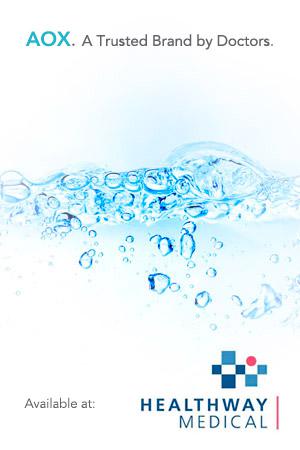 About Drinking AOX Antioxidant Alkaline Water By Dr Eddy Bettermann
Acidosis Stage 5 – Dr Robert Young
Dr. Eddy Bettermann Recommends AOX
Doctors Reports of
Alkaline Water
The following reported observations are all taken by long-practising doctors and professors that have witnessed the benefits of Alkaline water.
Treasure your gift of health.
Don't take it for granted.
Dr. Horowitz
"International studies show that populations with little or no history of illness, such as cancer…, drink higher (pH) alkaline waters. After all potential risk factors were considered and factored out, it became evident that they had been drinking waters with a pH of 9.0 to 10.0."
Dr. William Kelly, College of Metabolic Medicine, Author, "Cancer Cure"
"Alkaline drinking water has become the most important advancement in health care since Sir Alexander Fleming's discovery of penicillin."
Research in Japan since the 1950s and testimonials indicate the following conditions have been improved from drinking alkaline water:
Arthritis
Obesity
High blood pressure
Heartburn
Poor circulation
Osteoporosis
Chronic fatigue
Migraines
Psoriasis
Indigestion
Nausea
Stress
Leg cramps
Hangovers
Water Retention
Muscle aches
Body Odor
Common Colds
Diabetes
Kidney Stones