Putting customer wellbeing at the heart of all we do.
With God's guidance,
AOX

strives to be number 1 in every market which we serve.
Educate the public on healthy lifestyle by addressing:
Health Issues arising from Acidosis
Steps to incorporate healthy living into one's lifestyle
Health benefits of natural Antioxidant Alkaline Water
Ensure our water solution remains affordable, easy to use and relevant
Build a network of support between AOX Ambassadors, businesses, communities, medical associations and health boards.
Pursuit of Excellence
We strive for the highest professional standards in our work and aim to be the best in everything we do.
Customer First
Our customers are foremost in our minds all the time. We go the extra mile to exceed their expectations.
Concern for Staff
We value our staff and care for their well-being. We treat them with respect and dignity and seek to provide them with appropriate training and development so that they can lead fulfilling careers.
Integrity
We strive for fairness in all our business and working relationships.
Teamwork
We work with pride as a team to achieve success together.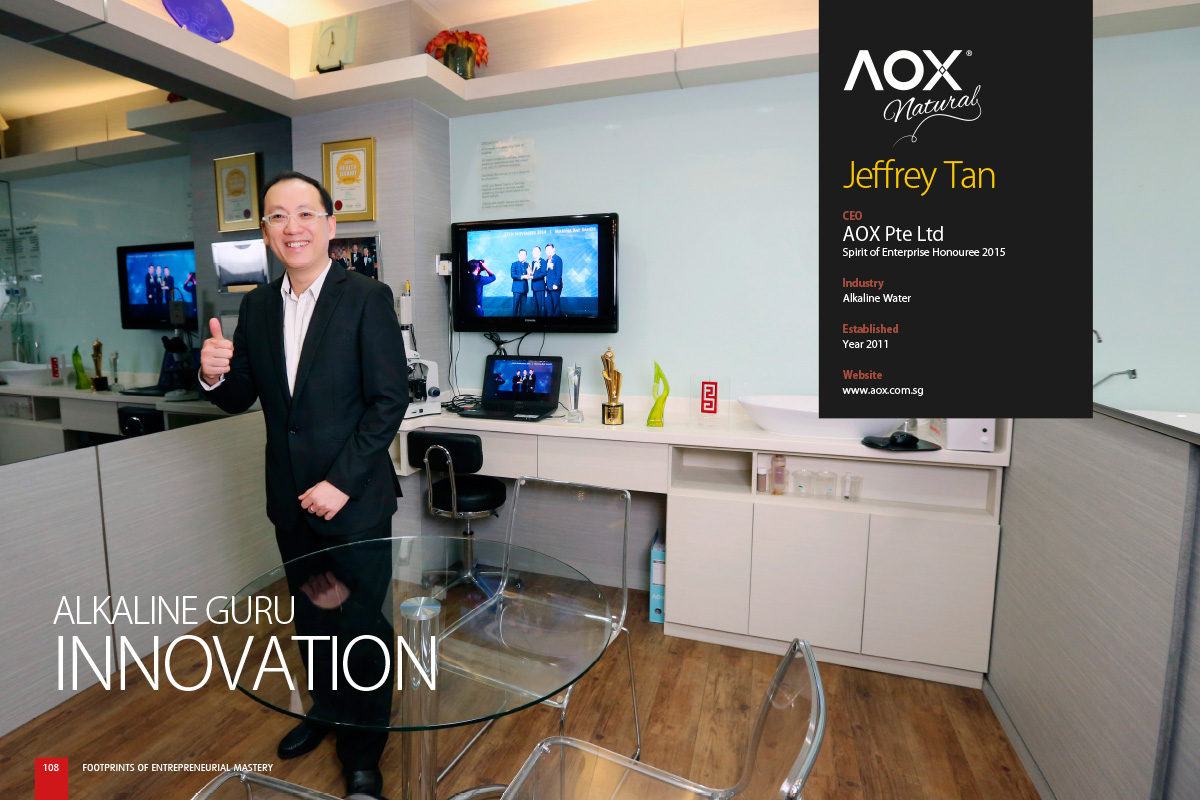 About Our Founder /
CEO
The son of a provision shop owner, a former student in shipbuilding studies, our Founder/CEO, Mr Jeffrey Tan, said he was fortunate to have graduated at the time when the maritime sector was in the doldrums. He ended up switching his energy to IT, then found himself also getting into the business of supplying filtered water dispensers to corporate and household clients. His fascination with water got him to experiment with natural antioxidant alkaline water that led him to design his own filters infused with minerals he bought from South Korea. Later, he learned Dark Field Microscopy from a renowned German doctor that showed how this form of water could rid red blood cells of toxins and free radicals. Through this, he found the key to differentiating AOX natural filtered product from those of its competitors; which he was able to demonstrate its health benefits through blood sample tests before and after consuming AOX water. AOX received the top honour in Emerging Award category at the SME One Asia Awards, amongst many other prestigious awards between upon AOX.
SME One Asia Awards
SMU Talk On Entrepreneurship
FM Radio Interview