A Word From

Our Founder/CEO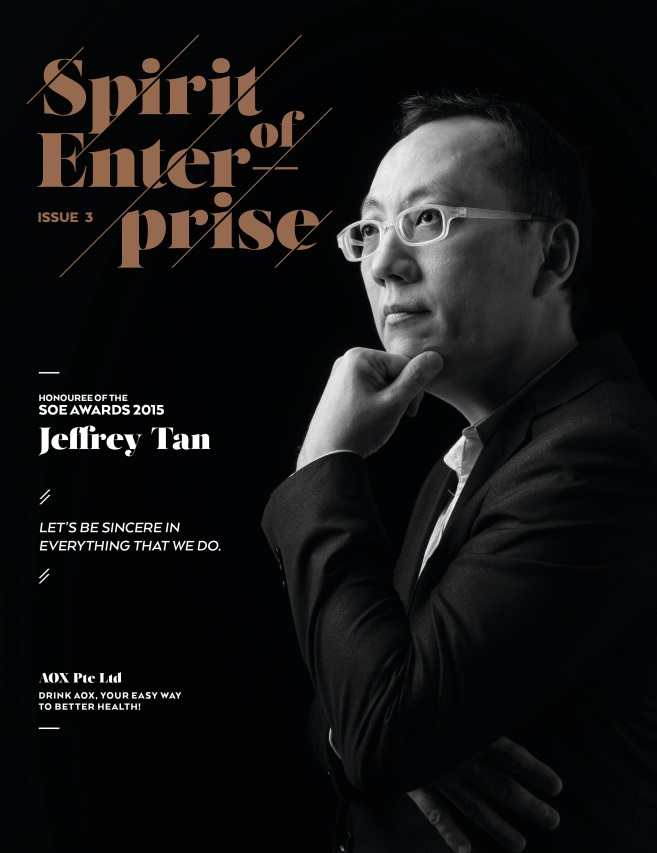 There are many brands of alkaline water dispensers in the market, why should I choose AOX?
AOX is more than just any Antioxidant Alkaline Water Dispenser. It also purifies the source water by removing sediments and cancer-causing substances. With our patented technology, AOX filters eliminate 99.99% of the Coliform bacteria, therefore, making it safe for us to drink without boiling. Unlike alkaline water ionizers, AOX filters infuse your water with natural minerals (tested by Health Science Authority) to produce natural antioxidant alkaline water that can be used with medication, suitable for infants, elderly folks and pets as well.
We are proud to be the chosen brand used in Istana President's Office, Prime Minister's Office, 3 Hospitals and 4 Cancer Societies.
AOX's DNA is to strive for the highest professional standards in our work and aim to be the best in everything we do. We are blessed to have won numerous prestigious awards over the past 9 years. AOX believes in continuous innovation. In 2015, our innovative movable TT Tap won the Singapore Good Design Award, a prestige shared only by a few elite designers such as Changi Airport (Terminal 4) & National Parks Board (Botanic Gardens). Over the years, we understood the need to make our dispensers smaller to free up kitchen top space. We went back to the drawing board to redesign our AOX dispensers and we are proud to present a second Singapore Good Design Award Winner 2018, the AOX Compac Series.
If you are reading this note, I am sure that you, like me, want only the best alkaline water for your family. One question that many are asking is "How do I know which brand of alkaline water system benefits my health?" What if I say you can witness the improvement in your health with your own eyes? Yes, you definitely can! Click on this video link to find out more! Getting an AOX is not the end but the beginning of gaining better health for you and your family.
In AOX, our highest priority is "Putting our customer's well-being at the heart of all we do". That is why we have appointed 3 doctors as our board of medical advisors. When you come on board with AOX, you will enjoy medical advice from our appointed doctors.
Last, but not least, the reason for choosing AOX is that we are "Voted No 1 Brand in Singapore by Influential Brands Award" and we are CASETRUST accredited. We are thankful to all our AOX supporters for putting their faith in us. We are honoured to receive good ratings in our Facebook Reviews. This motivates us to strive harder. Some of the common comments in the reviews are "a caring company", "declining sick rates", "improvement of health conditions", "knowledgeable, professional and patient staff", "no pressure selling", "good installation works", "excellent support", "honest presentation" etc.
You can surely now begin your journey with AOX with a peace of mind!
Multi-Award
Winning Brand