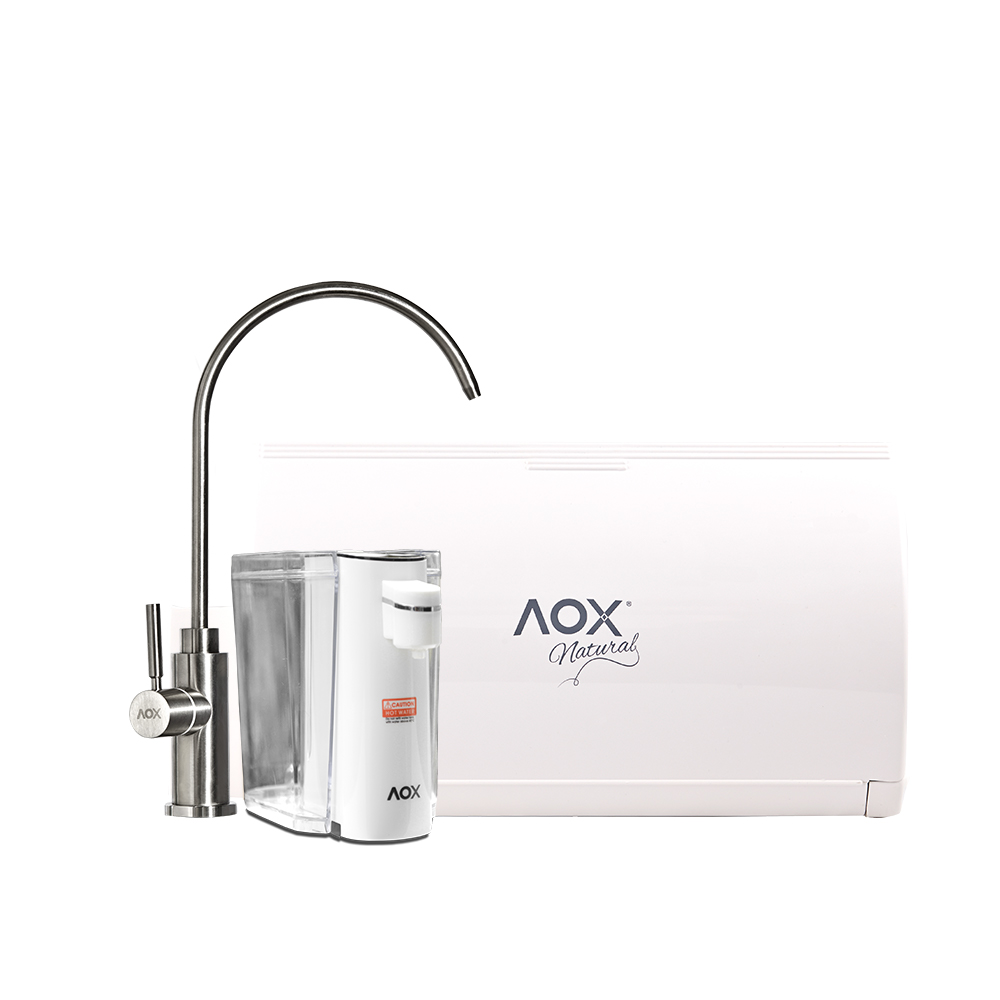 Dual Dynamic Water Purifier

Room Temperature
4-Stage Filtration ensures clean and healthy water for you!
Its compact design means less clutter to your kitchen, housing will be neatly stored away under the kitchen counter. What you see is only the sleek stainless steel faucet and Super Mini, a 4-temperature hot water dispenser. With a touch, you could select 25°C (room), 45°C (for milk), 75°C/85°C (coffee, tea, instant noodles).
4-stage filtration process to eliminate contaminants and impurities
No water wastage
No electricity required
Independent lab-tested 99.99% coliform bacteria removal
Able to efficiently remove heavy metals and fluoride
Under-sink model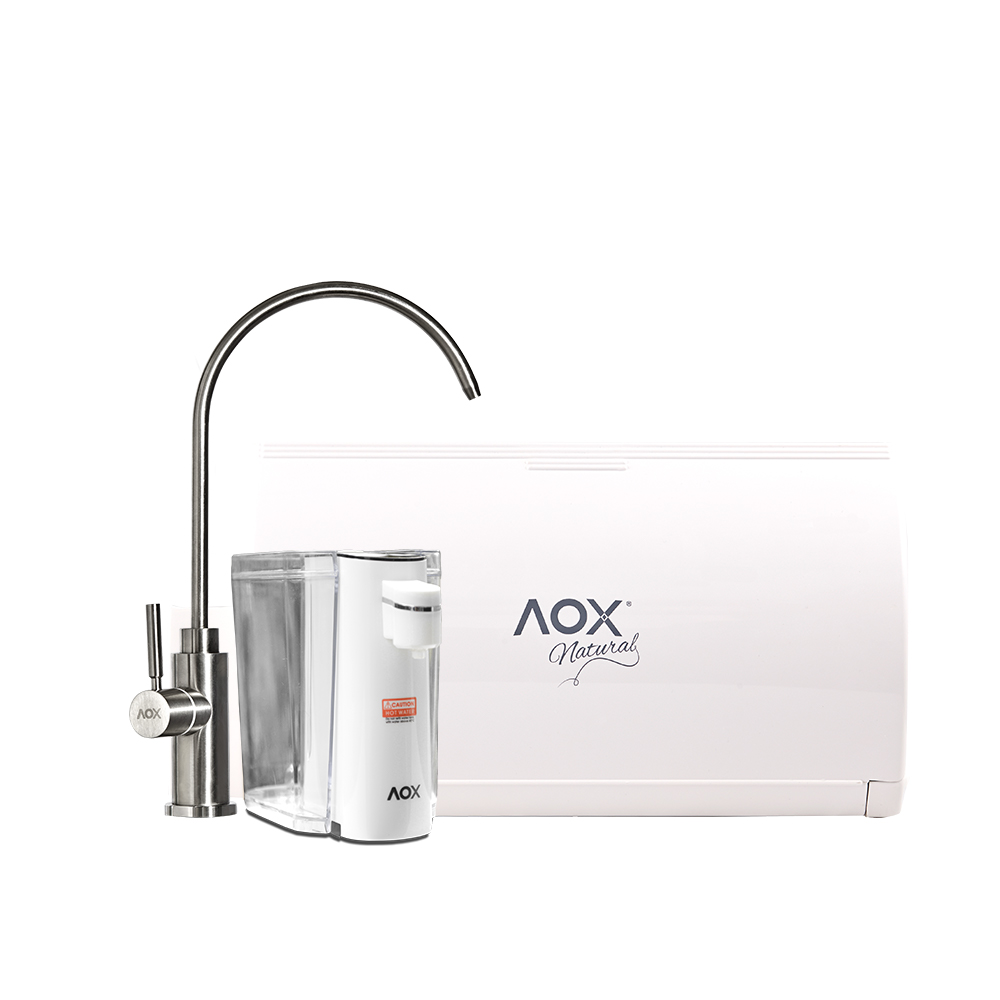 The

 Perfect Purification System

F12-U: 1 Micro Sediment Carbon Block Filter (2-Stage)
Filters sediments such as rust, particles, sand and lead in the water. It removes organic chemical substances such as chlorine, detergent, THM, pigment and carcinogens. Hence, it alone acts like a 2-Stage Sediment/Carbon filter. Foul smell is also eliminated, leaving fresh tasting water for your consumption.

DDMI: Dual Dynamic Microbiological Interception Filter (2-Stage)
DDMI filter was designed to provide you with refreshingly clean and healthy AOX water, even for 3rd world countries with lower quality source water. It is an advanced technology, tested and proven by certified lab in Singapore to remove 99.99% of microscopic bacteria and other contaminants from water, such as heavy metals, flouride, leaving filtered water containing only those minerals desired by the human body. Manufactured entirely with materials approved by FDA.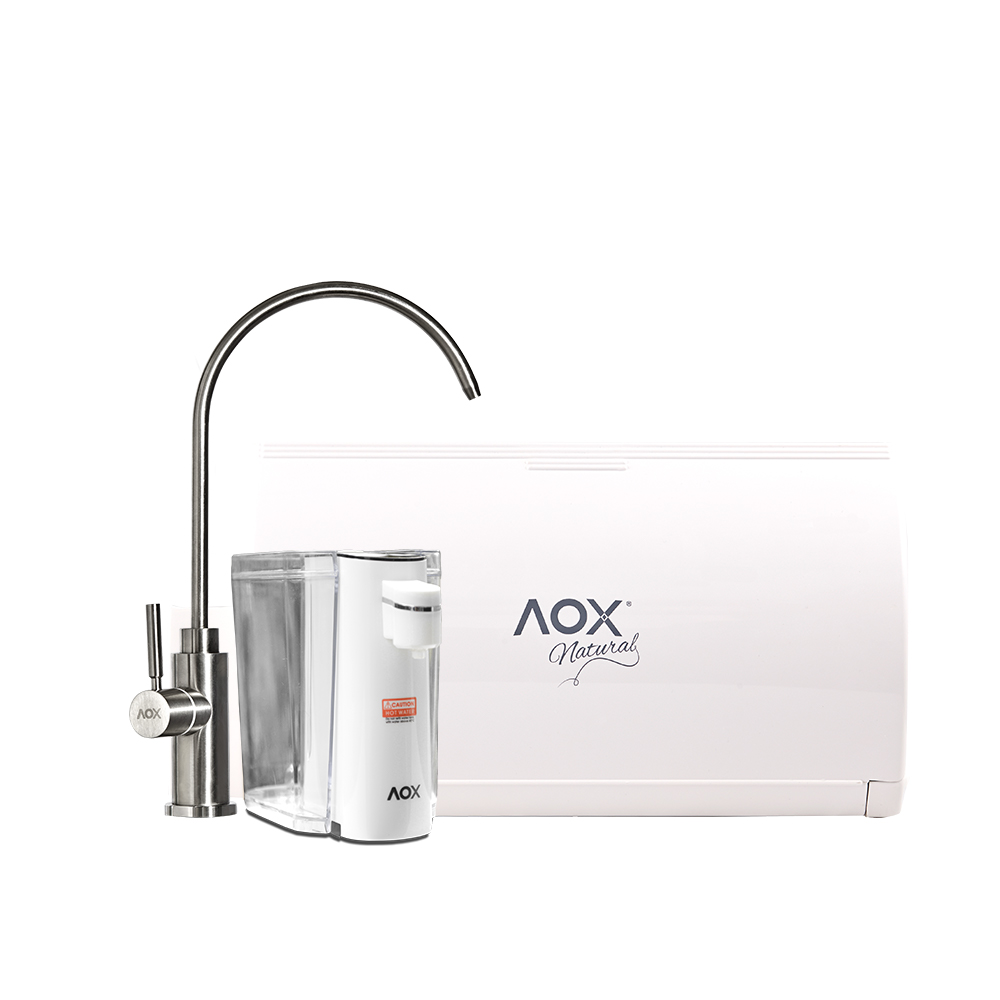 Dual Dynamic Water Purifier

Room Temperature
Dimension: W40 x D9 x H32.5cm
Gross: 2.4kg
Net Weight: 2.0kg
Super Mini
Dimension: W58 x 100 x H18.5cm
Gross Weight: 900g
Water Temperature: 25degree | 45degrees | 85degrees
Non-Electricity 
Water Dispenser